Gas Networks Ireland has commenced a Request for Information (RFI) from biomethane producers. We are inviting all interested parties to help us plan for Ireland's national gas network, one of the safest and most modern renewables-ready gas networks in the world.
This RFI will identify new and feasible biomethane production projects to supply biomethane to the Irish gas network. This information will be used to prepare plans for gas network developments to facilitate both the most economic delivery of biomethane to our customers and the most economic connections to producers.
Gas network operators are key stakeholders in relation to the development of a biomethane industry and, most notably, planning of biomethane integration into the network. The RFI will, therefore, provide information to build on on-going dialogue with Irish policymakers to plan a gas network fit for future needs to support customers and industries.
Please read our overview document for further detail about the RFI process and planned outputs of the study.
RFI overview document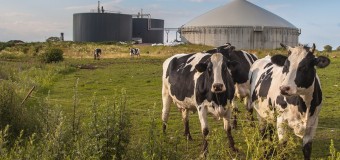 RFI relevant projects
Gas Networks Ireland is inviting responses from biomethane producers in Ireland covering:
 
Agricultural waste – farm operators or other agricultural businesses
Waste management businesses
Biogas from industrial or food and beverage process wastes – food and/or beverage processing businesses and other industries that use or process organic material
Forestry waste products
Other – entrepreneurs or business professionals who can facilitate the development of biomethane production from any of the above listed or other organic material sources (e.g. large organic waste collection facilities).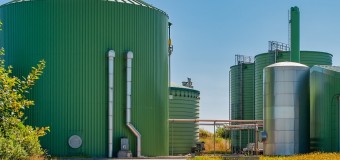 Biomethane RFI Event
Gas Networks Ireland held a RFI event in Dublin on Tuesday, 29th November to provide potential respondents with the opportunity to learn more about biomethane, the RFI process and the planned output of the study.
As a part of a comprehensive agenda, attendees heard from a variety of speakers on key topics including biomethane project financing, the launch of Ireland's renewable gas registry, and the successful growth and operation of Denmark's biomethane industry.
View event slides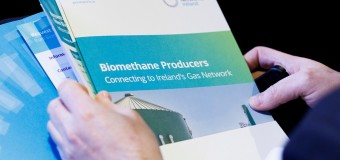 Connection of biomethane producers to the gas network
Gas network operators are key stakeholders in respect of the development of a biomethane industry, both creating the conditions for sustainable and safe injection of biomethane into the network as well as planning future biomethane integration into the gas grid. Over the coming years, Gas Networks Ireland will need to provide connections and injection facilities to support Ireland in meeting the increased biomethane 2030 production target. Gas Networks Ireland facilitates biomethane injection into the gas network via two types of connection – direct connections and central grid injections. Please read our connections booklet for further detail about the connection process for biomethane producers.
Read more