Student Placement at Gas Networks Ireland
Gas Networks Ireland is committed to career development, and offers work placement opportunities to third-level students throughout the country. As this years' students get ready to return to their studies, we met with them to find out more about their experience working with Gas Networks Ireland.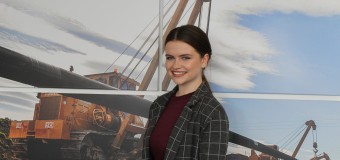 Carole Kelly, HSQE Department
Carole is in her third year of Sustainable Energy Engineering at Cork Institute of Technology. Working in the HSQE Department, her favourite moment was seeing the entire network of Natural gas pipelines in the Grid Control Room. She'll be returning to Gas Networks Ireland in March next year for another round of placement.
Read Carole's Interview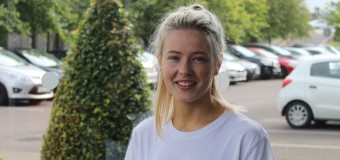 Emma Cahalane, Corporate Affairs
Emma is studying a Bachelor of Business in Business Administration at Cork Institure of Technology, and has supported the Corporate Affairs team as a Marketing Student. She also gained experience in Social Media and Corporate Social Responsibility. Emma's advice to next year's students is to involve themselves in as much as possible and be open to new challenges.
Read Emma's Interview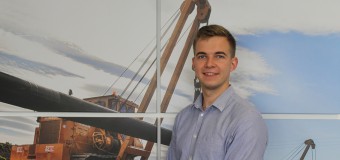 Jeremy Murphy, Asset Strategy
Jeremy is a Mechanical Engineering Student at Cork Institute of Technology, and has worked in the Asset Strategy department. His favourite moment was travelling to the Beattock compressor station in Scotland in July, where he got to see the Compressor Stations that he had been working on up close. Jeremy is thankful to have learned some extra skills on the job that can't be picked up in college.
Read Jeremy's Interview
Louise Igoe, Environment Team
Louise is a Geology student at University College Dublin, and has worked on the Environment team over the past number of months. The experience exceeded her expectations, as it taught her the steps that Gas Networks Ireland is taking to become more sustainable and carbon-neutral. Even though she loved her time with Gas Networks Ireland, she is looking forward to a few extra lie-ins once she returns to her studies!
Read Louise's Interview
Padraig McCarthy, Operational Technology (OT) Student
Padraig studies Computer Science at the University of Limerick, and is in second year. He has completed a lot of programming during his time here, which happens to be his favourite college module too. His favourite moment during his time with Gas Networks Ireland was deploying a program that he had been writing and testing for over a month, which he hopes will be used for years to come.
Read Padraig's Interview