Gas Networks Ireland encourages children to celebrate biodiversity on World Environment Day and enter its poster competition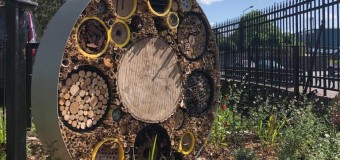 Today, June 5th is the United Nations' World Environment Day, a day to increase awareness and encourage action for the protection of the environment. The theme for this year's World Environment Day is "Celebrate Biodiversity".
Gas Networks Ireland, winner of the 2020 Green Large Organisation of the Year Award, is committed to protecting biodiversity across its business and in the communities in which it operates.
To mark World Environment Day, Gas Networks Ireland is encouraging children to create a poster inspired by what Ireland's Biodiversity means to them to be in with a chance of winning one of thirty copies of "The Great Big Book of Irish Wildlife" written by Juanita Browne and illustrated by Barry Reynolds.
"Now more than ever, we want to encourage people to be more aware of the importance of protecting their local biodiversity. This is a wonderful book that will help children to enjoy their surroundings even more during the long summer days", said Anne Moore, Sustainability Manager at Gas Networks Ireland.
"The author, Juanita Browne, also works with the National Biodiversity Data Centre on their All-Ireland Pollinator Plan Project, which we support by conserving bees and growing the wildflowers and hedgerows they depend on. We are proud to be one of the founding members of the Irish Business and Biodiversity Platform and winner of the "Working Together for Biodiversity" award for our Biodiversity Enhancement Programme."
The Gas Networks Ireland biodiversity poster competition is open to children under eighteen years of age. To enter, a photo of the poster should be emailed to environment@gasnetworks.ie before Saturday June 20th.