Fair City's Pete should have listened to Tommy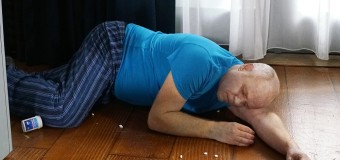 It seems RTÉ Fair City's Pete Ferguson failed to heed the advice of famed fictional canary balladeer, Tommy McAnairey, after it was revealed this week that Enda Oates's character had been poisoned by carbon monoxide having attempted to fix his boiler himself.
Gas Networks Ireland's Networks Safety Manager, Owen Wilson, said he hopes the message that carbon monoxide is "as lethal as hell" and that all homes should own and regularly test a carbon monoxide alarm has resonated better with the public than the poorly Fair City character.
"Carbon monoxide is an odourless, colourless gas that can be produced when any fuel is burned, including coal, turf, oil, gas and wood. At low levels it can cause sickness and at high levels it can kill in as little as three minutes," Mr Wilson said.
"Pete's carbon monoxide poisoning was preventable. Firstly, he shouldn't have attempted to repair the gas boiler himself. By law, only a registered gas installer is permitted to work on domestic natural gas and LPG installations. 
"When you're having a gas appliance installed, serviced or repaired, always use a registered gas installer. They are fully insured, certified and trained in gas safety, giving you peace of mind that your installation is safe.
"Secondly, having a working carbon monoxide alarm in your house will significantly reduce the risk of carbon monoxide poisoning."
Gas Networks Ireland has been running successful carbon monoxide awareness campaigns featuring the well-known Tommy McAnairey on behalf of the Commission for Regulation of Utilities (CRU) since 2014.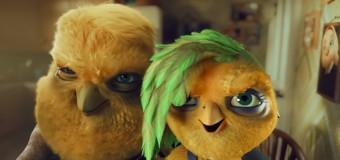 In true crooner fashion, Mr McAnairey provided this verse, when asked for his thoughts on Pete's fete.
"In RTÉ's Fair City, where Pete is a pity, he first set his eyes on fixing the boiler alone," Mr McAnairey said.
And added, "he needs a carbon monoxide alarm if he wants to stay alive, alive, oh!"
Mr Wilson added "We want to draw attention to the seriousness of carbon monoxide poisoning and are urging people who already have an alarm to check their device on a monthly basis to ensure it's still working in order to keep them and their family safe. 
"Alarms should meet the right European standard, need to be installed in the right place and need to be within their expiry date in order to provide effective protection."
To find out more about the causes, signs and symptoms of carbon monoxide poisoning and how to protect yourself and others, visit
https://www.carbonmonoxide.ie/
or call the Carbon Monoxide Awareness Line on 1800 89 89 89.