Gas critical to power generation demand throughout April and May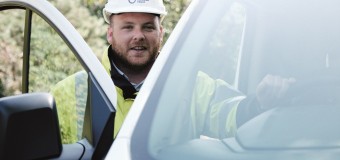 Seventy-eight per cent of Ireland's power generation for the first two weeks of May was provided by gas, according to data released by the country's electricity system operator, Eirgrid.
Analysis undertaken by Gas Networks Ireland has helped to give a clear picture of Ireland's energy use and economic activity during the Covid-19 lockdown.
For the month of April, gas accounted for approximately 60% of Ireland's power generation as wind levels dropped substantially.
Gas Networks Ireland's Head of Regulatory Affairs, Brian Mullins, said the figures clearly show the continued importance of gas in powering the nation.
"Gas has stepped up as electricity generation from wind has dropped. The current conditions again illustrate that gas is an ideal partner for wind as gas power plants can be powered up and down quickly, responding to the variability of wind on the system,"  Mr Mullins said.
"This is particularly relevant as we approach the summer months where wind generation is typically lower than that experienced in winter months."
Wind exceeded natural gas as the primary energy source for electricity for the first time in Q1 2020, generating 43.8% of net supply to gas's 41.8%.
The importance of natural gas as a key enabler of variable renewable generation and the 2030 government targets has been recognised by Eirgrid, with multiple new, gas-fired peaking plants awarded 10-year Capacity Contracts to supply power to the grid.
"Gas helps ensure the lights stay on, essential services stay running and businesses can keep operating as needed,"  Mr Mullins said.
"This is the security that allows Ireland to keep running our economy and facilitate the continued development of renewable energy."
Analysis by Gas Networks Ireland shows that a number of sectors in the economy are continuing to perform as expected at this time of the year from a gas usage perspective, with strong demand from Agri-food and beverage, IT and Communications, Pharma and Bio-Sciences.
In recent weeks, there has been a dramatic fall in gas demand in the construction sector in areas such as cement production, with gas demand down up to 90% when compared with the period before national restrictions were implemented.
This trend is reversing however, with the construction industry due to recommence under Phase 1 of the government's plan to ease Covid-19 restrictions. Gas usage at these sites is starting to return to normal levels.
The Hotel and Tourism sector continues to suffer with gas demand down in the region of 60% year on year, with Leisure, Office and Education also experiencing significant reductions in energy demand.
Supporting industries to the hospitality sector are also showing evidence of decline in gas usage. This provides evidence of the impact Covid-19 is having on the SME sector in particular, where in some instances gas usage has ceased completely due to business shutdowns.
Domestic gas demand normally reduces at this time of the year and the analysis undertaken shows that usage in this sector is broadly in line with expectations as the greater level of home activity is balanced by the recent warm weather conditions, reducing the need for heating.
"The data gives us some interesting insights as to the state of the economy and a better understanding of how our energy supply is operating in the current environment,"  Mr Mullins said.
"While people have correctly heeded the call to stay at home, impacting on economic output, there are a number of sectors that have continued to operate, to keep society functioning, with gas playing a key role in the continued supply of electricity across the island."
Gas Networks Ireland owns, operates, builds and maintains the €2.6 billion network that ensures the safe and reliable delivery of gas to over 700,000 Irish customers, including businesses, households and power stations.
Renewable gases such as hydrogen and biomethane – which is already flowing into the network in Cush, Co. Kildare – will play a major role in Ireland's future energy supply.
Together with carbon capture and storage, renewable gases are a key pillar of Gas Networks Ireland's 'Vision 2050' document, which aims to fully decarbonise the gas network by 2050.
"Substituting renewable gas for natural gas is one of the ways we can reduce Ireland's total CO2 emissions by one third across key sectors including electricity, industry, heat, transport and agriculture,"  Mr Mullins said.