Gas Networks Ireland launches Data Transparency Portal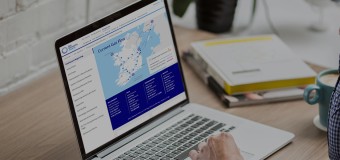 14th May, 2018: Gas Networks Ireland, the owner and operator of Ireland's natural gas network is delighted to announce the launch of its new Data Transparency Portal. The platform has been designed to meet the transparency requirements of the EU 3rd Energy Package (EC 715/2009) and will provide the Irish gas industry with regular updates in relation to gas flows at domestic production facilities, flows at the Moffat Interconnection Point and actual and forecast demand by market sector.
 
The platform will also share data on imbalance pricing information and system pressures details of traded volumes at the Irish Balancing Point (IBP). Data published on the platform will be updated with hourly, daily and monthly granularity.
 
The platform's functionality allows for data visualisation, the representation of gas-related data in graphs to allow for the identification of trends and patterns, and also allows for download of historic data to enable further offline analysis of these gas market trends.
 
The portal represents Gas Networks Ireland's commitment to transparency of information and also will act as a valuable information resource to key stakeholders in the energy sector including shippers, producers and traders and industry professionals.
To go directly to the Data Transparency Portal, please view this link:
https://www.gasnetworks.ie/data-transparency
An introductory video on how to use the Data Transparency Portal may be viewed here:
https://youtu.be/wfeMO-xKiww
For more information:
Gas Networks Ireland
Mary O' Mahony 086 834 2277 / Mary.OMahony@gasnetworks.ie