Gas Networks Ireland secures €100m EIB investment to create a low carbon energy future
Record funding will help enhance energy security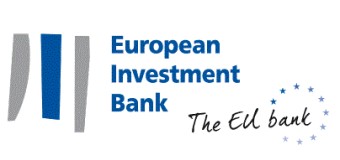 December 7th, 2018: Gas Networks Ireland has agreed a EUR 100m financing facility with the European Investment Bank.  The EUR 100m facility will underpin a total EUR 205m investment in Ireland's gas network. This investment will further modernize and extend Ireland's gas network, including the completion of the Scotland – Ireland interconnector project. The upgraded infrastructure will facilitate gas innovation projects such as renewable gas and compressed natural gas (CNG), which will play a role in decarbonizing the Irish economy.
The Gas Networks Ireland project will benefit over 700,000 customers nationwide.  Natural gas provides over a third of Ireland's energy requirement and helps to generate over 50% of Ireland's electricity. As natural gas is the cleanest fossil fuel, it is the most efficient accompaniment to intermittent renewables such as wind and solar.  Natural Gas generation can be deployed quickly when the wind does not blow, ensuring that homes, businesses and vital services have a secure power supply. 
Natural gas and renewable gas have a major role to play in decarbonizing Ireland's energy system.  Replacing coal, peat and oil from Ireland's power generation, heat and transport sectors, depends on having a secure, cost effective alternative.  Organisations from the International Energy Agency to the Sustainable Energy Authority of Ireland have stressed the importance of the gas network in reducing our carbon intensity. 
The investment programme includes construction of a new 50km parallel connection between Cluden and Brighouse in Scotland.  At present, the gas connection between the UK and Ireland is dependent on a single pipeline.
Natural Gas is significantly cleaner than other conventional energy sources.  Switching to Natural Gas from oil delivers a 22% carbon saving.  Savings are even greater when the switch is made from coal or peat.  With the advent of renewable gas on the Irish gas network in the coming weeks, even greater savings will be delivered.  Gas Networks Ireland intends delivering 20% of all gas on the network from renewable sources by 2030.
Minister for Communications, Climate Action and Environment, Richard Bruton:
"I am delighted to see this investment by Gas Networks Ireland and the European Investment Bank.  Gas has largely displaced higher CO2 emitting fossil fuels in Ireland's generation mix and that has played a part in the reduction in emissions from power generation that we announced this week.  We have recently announced funding for a Gas Networks Ireland renewable gas project and it is my belief that these investments will have a lasting economic and environmental benefit for Ireland."
Gas Networks Ireland, Managing Director, Denis O'Sullivan
"We are delighted to announce this funding agreement with the European Investment Bank.  This finance is a further endorsement of our strategy to provide Ireland with a secure and competitive energy supply while also playing a major role in decarbonizing our economy.  This investment in Ireland's gas network will allow us to ensure that Ireland continues to enjoy a modern and safe energy supply for decades into the future." 
European Investment Bank, President, Werner Hoyer
"The EU Bank has a strong track record of supporting energy investment across Ireland. New investment by Gas Networks Ireland, supported by the EUR 100 million of new financing from the EU Bank, will strengthen security of energy supply to customers across the country and ensure an alternative to oil and coal."
Ervia, Chief Financial Officer, Cathal Marley
"This EUR 100m financing further reinforces the long-term partnership between the European Investment Bank and our gas networks business, a relationship which has been developed over the last 30 years.  EIB investment has been critical to the development of Ireland's modern gas network and has helped bring gas to communities and towns all over Ireland.  This financing provides Gas Networks Ireland with access to long-term capital at very competitive rates and allows for continued investment in our network."
 
Over the last decade the European Investment Bank has provided EUR 1.5 billion for energy investment across Ireland.

ENDS/
Further Information
Gas Networks Ireland
Mary O'Mahony 021 4534545 / 086 8342277
PR Manager
European Investment Bank
Richard Willis   +352 621 555758
Murray
Joe Heron  01 4980315 / 087 6909735
Jackie Phelan  01 4980300
About Gas Networks Ireland:
Gas Networks Ireland is the business division of Ervia that owns, builds and maintains the natural gas network in Ireland and connects all customers to the gas network. Gas Networks Ireland operates one of the most modern and safe gas networks in the world and ensures that almost 700,000 homes and businesses receive a safe, efficient and secure supply of natural gas, 24 hours a day, 365 days a year.
About Ervia:
Ervia is the commercial semi-state multi-utility company responsible for the delivery of Ireland's national gas and water infrastructure and services.  Through its regulated business, Gas Networks Ireland, Ervia builds and operates one of the most modern and safe gas networks in the world. Ervia is also responsible for the operation and maintenance of Ireland's water and wastewater assets through its other regulated business Irish Water. The company also provides dark fibre broadband infrastructure through its business Aurora Telecom.