Gas Networks Ireland's Liam Nolan appointed as Vice President of Marcogaz
Mr Nolan is the first Irish Vice President in the organisation's history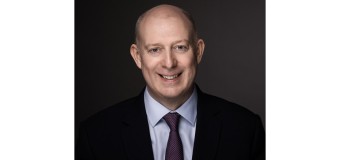 One of Europe's leading Natural Gas Associations, Marcogaz, has for the first time in its 52-year history, appointed a Vice President from Ireland. 

Liam Nolan, Head of Technical Competency and Standards at Gas Networks Ireland, who has been a board member of Marcogaz for 15 years, was unanimously elected to the new position at the Marcogaz General Assembly.   

Mr Nolan is also a board member of the Register of Gas Installers of Ireland and holds the Chairman position on both the Central Committee of the Gas Technical Standards Committee (GTSC) of the National Standards Authority of Ireland (NSAI) and the Pipeline Industries Guild Irish Branch. 

"I am delighted to represent Ireland's interests in a well-acknowledged European association to ensure that Ireland's energy future is firmly on the European stage," Mr Nolan said.

"It is vital for Ireland to be to the fore in Europe as we seek to influence and shape policy in relation to natural and renewable gases, as well as how we play our part in helping Europe and Ireland meet its climate action targets. 

"Ireland is well-represented in Marcogaz with more than 20 of my colleagues from Gas Networks Ireland, participating in and engaging with the association's committees and working groups."

Headquartered in Brussels with 27 member organisations across 20 countries, Marcogaz is the representative body of the European Natural Gas Industry on all technical issues.

Secretary General of Marcogaz, Manuel Coxe said:

"We are very pleased with the appointment of Liam Nolan as our Vice President and look forward to working with Liam to represent the interests of the industry on a European level," Mr Coxe said.

"Europe, along with the rest of the world, is facing challenging climate action targets. At Marcogaz, we are focussing on how to reduce methane emissions, ensure gas quality for end users, get hydrogen and renewable gas on gas networks and expedite the green energy transformation."

"Gas Networks Ireland is leading the way in helping Ireland to decarbonise its energy system. By opening Compressed Natural Gas (CNG) stations for commercial vehicles, introducing renewable gas on to Ireland's network and developing a new Hydrogen Innovation Centre, they are helping Ireland take a really important step forward for in the country's energy transition."

Thea Larsen, CEO of Danish Gas Technology Centre, was elected President.

Marcogaz's mission is to be the competent and credible technical voice for natural and renewable gases in the field of infrastructure, utilisation and sustainability. It aims to be a trusted technical advisor for a safer and reliable role of gas in the future energy mix and to support cooperation between gas organisations in Europe and to speak as a single voice of the European gas industry.