Energy saving tips
Reducing energy usage benefits the environment and your pocket, particularly with increased energy prices.
To help you reduce your bills, Gas Networks Ireland has the following Energy Saving Tips for all consumers.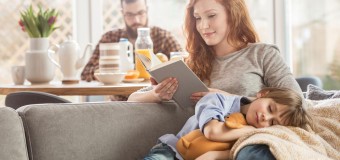 Central heating
Between 20°C and 21°C is an ideal room temperature. 
Turning down your thermostat by just 1°C will reduce your energy usage, and you won't notice much difference in the temperature of your home. Turn off the heating overnight and when you are out during the day.
If your heating is on a schedule, don't forget to turn it off if you won't be home or are away.
Heat bedroom areas to less than 18°C 
Remember to have your boiler serviced on an annual basis. Proper control and maintenance of your heating system improves efficiency, increases safety, and lowers energy bills.
Only heat your home or hot water when you need it – timers on your thermostat are a great way to avoid over usage.
You can also save money by heating your home for an hour less per day. 
Consider replacing the heating controls. Installing a thermostat has the potential to save nearly €100 per year on a three-bedroom semi-detached house.
Making sure that the water in your radiators is clean and free of sludge will make your heating system more efficient.
If you have thermostatic radiator valves, put them to a low setting and gradually increase the temperature until the room is at a comfortable temperature. This also applies to your thermostat; set it low and gradually increase the temperature as needed.
Heat loss
An open fire uses a lot of energy, with more than 70% of it going up the chimney.
If a radiator is mounted below a window, a projecting window-board or shelf above the radiator will direct warm air into the room, which reduces heat loss through the window.
Close doors to separate heated and unheated areas of your home and reduce the area you are heating.
Upgrading loft and cavity insulation will save energy in your home by reducing heat loss.
Draught-proofing is one of the most cost-effective and efficient ways to save energy and money in any building. One way is to use draught excluders around doors to reduce heat loss and save energy. Please ensure not to block any room ventilation as this can cause carbon monoxide poisoning.
You could consider upgrading to efficient energy-saving windows. You could save up to €150 a year by installing A-rated double-glazed windows.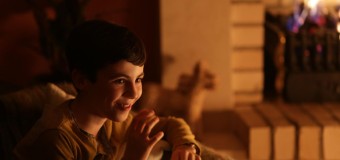 Curtains
Make sure not to drape curtains over radiators, as this will direct heat out the windows.
Thermal-lined curtains and blinds can reduce heat loss through your windows significantly. Good curtains and blinds can reduce heat loss by 60% for single-glazed windows and by 40-50% for houses with double-glazing.
Installing a pelmet above the curtain rail creates a pocket of air which helps reduce heat loss. You can also use curtain tracks that curve at the end and bring the curtain into direct contact with the wall to create a seal.
Make sure to keep curtains and blinds open during the day to let in any sun and close them at dusk to keep that warmth in and block the cold glass.
Ensure a snug fit on both sides of the window and at the top of the curtain to stop warm air sneaking down behind it.
Thermal curtains are effective in both the winter and summer. Medium to light coloured curtains with a white thermally reflective backing can cut heating costs.
Blinds can insulate your home by trapping a layer of air between the fabric and the window.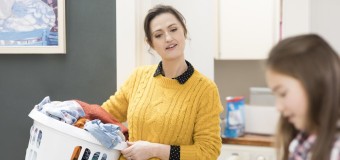 Hot water heating
Heating hot water typically accounts for a lot of energy consumption in the home. You should therefore be thrifty in its use. Using the timer on your thermostat will help only heat what you need.
Most of the energy used by washing machines goes into heating the water. Wash clothes whenever possible in cold or cool water.
To save on water heating bills, it is advisable to take showers instead of baths, and at a cooler temperature.
If you can set your water temperature, it should be set to around 65°C so that energy is not wasted by overheating water.
You can use insulating foam sleeves made especially for pipes called pop-on sleeves. They will save you both hot water and money.
Hot water leaks cost money, so you should regularly inspect all plumbing fixtures for potential leaks.
Tankless water heaters are very energy efficient, as they only heat water when needed.
You should get your boiler serviced once every year to ensure that it runs efficiently. Ensure that for gas boilers and appliances you use a Registered Gas Installer.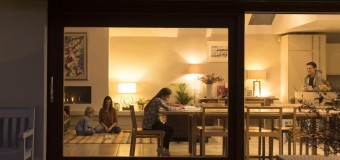 Creating better insulation
Insulating your home is a great way to combat heat loss. A well-insulated home is vital to making your home comfortable and affordable.
Upgrading your loft insulation and, where possible, adding cavity insulation will save energy use in your home by reducing energy losses through the building fabric. 
Behind radiators mounted on external walls, a reflective foil, backed by insulation if space allows, should be installed.
When replacing the hot water cylinder, look for a cylinder with factory-applied insulation. Such insulation is more effective at retaining heat than a lagging jacket, is less easily damaged, and cannot be pulled out of place.
If you are changing your flooring, consider insulating your ground floor. It is an excellent method of keeping your property warm. In most cases, you do not need to insulate your upper floor space.
Insulating your water tank, pipes, and radiators is a quick and straightforward way to lower your utility bills. A hot water cylinder jacket is relatively cheap and straightforward to fit if you follow the manufacturer's instructions.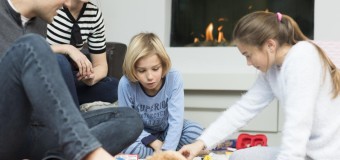 Windows
Shutters are an excellent method to increase your home's energy efficiency and insulate windows. With a wooden barrier at your window, shutting them on cold evenings will keep chills out, and the warmth in.
Another very effective way to manage heat loss and reduce your energy bills is to layer curtains over blinds. For maximum heat retention, ensure your curtains touch the floor, as heat can still escape if the curtain drops only to the windowsill.
Foam tape can be a great weather-proofing alternative for old and warped doors and windows.
Window insulating film is another cost-effective option as it typically costs €15 a window.  It is simply a film that adds another layer of insulation to the glass.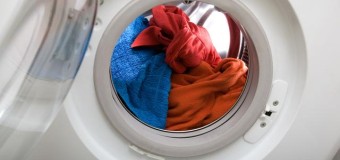 Appliances
Replace your lightbulbs with energy efficient LED bulbs. 
Unplug appliances when they aren't in use. In standby mode, they still use 20% of the energy they would consume if switched on. 
Try to use your appliances outside of peak electricity demand. Most new appliances have a delayed start button to help avoid peak usage.