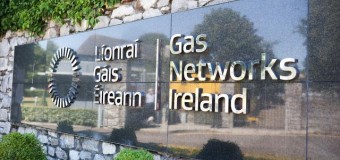 Gas Networks Ireland is a business with a clear purpose in 'Keeping Ireland's energy moving' and an exciting and challenging vision 'To be at the heart of Ireland's energy future'. Consequently, our strategy is that of a business focused on both "performing" to meet the current energy demands of our consumers and stakeholders, and "transforming" our assets and services to meet their future energy needs.
We regularly carry out a review of our strategy to ensure it adapts as required to our rapidly changing ecosystem.
Our Strategic Direction
Our core business remains gas transmission and distribution system operators.
We will decarbonise the network while enhancing security and assuring delivery.
Systems Integration is the future and we are committed to working with relevant stakeholders to deliver it.
We will invest to deliver, transform and realise a clean energy future.
Our 6 Strategic Ambitions
Our strategy sets out how we will continue to operate and maintain our gas network to ensure safe, reliable, affordable and secure supplies while preparing for a future in which networked gas enables an integrated energy system to achieve net zero. We have identified 6 strategic ambitions and they set the foundation for our future success and provide a clear roadmap to deliver on our vision and purpose.
Resilient Energy Network
Transport energy safely and securely today and enable the transition to a decarbonised future.
Sustainable Energy Services
Deliver reliable and affordable energy solutions for our customers, transitioning together to transport networked renewable gases at scale.
To find out further information about our strategy and to see the initiatives underpinning each ambition please read our strategy summary leaflet.
Strategy summary leaflet