Support for Compressed Natural Gas
Government commitment to providing alternatives for Ireland's energy needs
Alternatively Fuelled Heavy Duty Vehicle Purchase Grant Scheme
To promote the decarbonisation of the freight sector, the Department of Transport has appointed Transport Infrastructure Ireland (TII) to administer the Alternatively Fuelled Heavy Duty Vehicle Purchase Grant Scheme.
The Scheme is intended to assist the purchase of new heavy-duty vehicles (trucks, buses, coaches, vans and refuse collection vehicles) that are alternatively fuelled and exceed applicable European Union (EU) environmental standards that would not otherwise have been purchased without the Scheme's support. Applications to the scheme will be received from 15th March 2021.
Further detail on how to apply and the different types of vehicles and fuel supported can be found on www.tii.ie.
Climate Action Plan
Ireland's Climate Action Plan (CAP) sets out an ambitious trajectory to address climate change in Ireland over the coming years. The CAP maps a decarbonisation pathway to 2030, with the transport sector, which accounts for about 20% of Ireland's overall carbon emissions, playing a key role in the national decarbonisation effort. The CAP calls for an increase in the number of CNG refuelling stations in Ireland, including the delivery of the Causeway Study. Further detail can be found on www.gov.ie.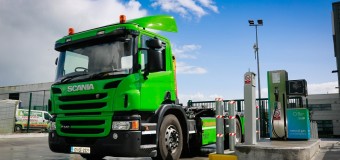 European Alternative Fuels Infrastructure Directive
The European Alternative Fuels Infrastructure Directive aims at a coordinated approach to the roll out of alternative fuels infrastructure in EU Member States. The directive requires that Member States establish an appropriate number of refuelling infrastructure points for CNG. As part of this directive, a National Policy Framework on Alternative Fuels Infrastructure for Transport in Ireland - 2017 to 2030 was published setting out the number of CNG stations to be developed by 2030. This national policy will ultimately increase gas powered vehicle ownership in Ireland, thereby, increasing demand for publicly accessible refuelling infrastructure.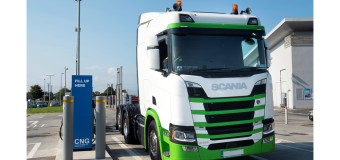 Low Emissions Vehicle Toll Incentive
A reduced tolling scheme for Low Emissions Vehicles, including CNG, was launched in 2020, with the objective of reducing transport emissions and building a climate resilient low carbon transport sector. The tolling Scheme will run until December 31st 2022 (or up to a maximum of c. 50,000 vehicles). Further details on qualification for the tolling scheme and the potential savings for Natural Gas Vehicle owners can be found on www.etoll.ie.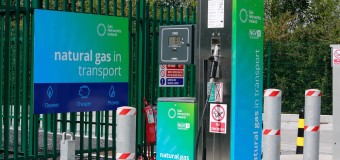 Accelerated Capital Allowance
A tax incentive to encourage companies to invest in energy efficient equipment known as the Accelerated Capital Allowance was introduced in Budget 2018 to support investment in natural gas vehicles and associated refuelling infrastructure. The Accelerated Capital Allowance applies to the total cost of the infrastructure and vehicles and allows companies to deduct the full cost of such equipment from their taxable profits in the same year of purchase; further details are available on www.revenue.ie.
Contact us
Moving to CNG today is a cleaner and reliable choice for fleet operators. To learn more or start your journey, please complete our contact form and one of the team will be in touch as soon as possible.
Contact us