Gas for Small and Medium Enterprises (SMEs)
It's easy to connect your business to natural gas. Below are helpful resources to guide you through the connection process.
Connect your business to gas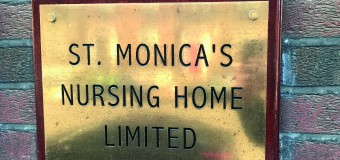 St. Monica's Nursing Home, Dublin 1
"The project went exceptionally well. The downtime was hardly noticeable with little disruption while other work was carried out. The CHP is the heart of the system and provides a major contribution to our electricity usage. I would strongly recommend this installation to any nursing home thinking of upgrading - It's a no brainer."
Declan Mulholland, Head of Maintenance, St. Monica's Nursing Home.
Read the full Case Study
Camile Thai Kitchen
"The versatility and instantaneous nature of cooking with natural gas allows our busy restaurants to provide high quality, healthy Thai food for our guests. This is made much easier for our team to achieve by using natural gas appliances."
Brody Sweeney and Shabu Mani, Directors Camile Thai Kitchen.
Read the full Case Study here
Frequently Asked Questions for SMEs
Experience it for yourself
Take advantage of all natural gas has to offer for your business. Call 1800 411 511 now or fill in our enquiry form to see if you can connect to our network.