Ireland's renewable gas policy landscape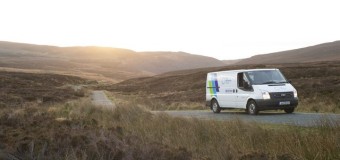 As Ireland's gas network operator, Gas Networks Ireland is responsible for complying with national and European Union (EU) gas-related legislation, including supporting national and EU climate policy. We are also working towards the decarbonisation of the gas network by replacing natural gas with renewable gases, such as biomethane today and green hydrogen in the future, complementing intermittent renewable electricity, and ensuring a secure and diverse energy supply for Ireland.
Transitioning to a clean energy economy by 2050 requires a balance between sustainability, security and affordability. Leveraging existing energy assets and capabilities, including the gas network, will support Ireland to reach its targets.
Biomethane
Biomethane is a carbon-neutral renewable gas made from farm and food waste through a process known as anaerobic digestion where the greenhouse gases created by agricultural and food waste emissions are captured and converted into energy. It is a proven technology and is used extensively throughout Europe.  It can seamlessly replace natural gas on the network today and is fully compatible with existing appliances, technologies and vehicles. It can reduce emissions across key sectors of the economy including heating, industry, transport and power generation, while also supporting the decarbonisation of the agri-food sector. The European Commission has identified Ireland having the greatest potential per capita to development biomethane in the EU but is behind in terms of industry development. The 'Sustainability of Biomethane Production in Ireland' report commissioned by Gas Networks Ireland and undertaken by Devenish Nutrition and KPMG Sustainable Futures in 2021, concludes that Ireland has sufficient capacity to produce up to 9.5TWh of biomethane (which is over 12% of current natural gas demand). Gas Networks Ireland has been successfully injecting small volumes of biomethane into the national gas network since 2019.
Hydrogen
Hydrogen is a carbon free gas that can be produced from renewable electricity and water using an electrolyser.  Known as 'Green Hydrogen' it has the potential to feature as a key primary energy carrier, enabling Ireland to achieve net-zero greenhouse gas emissions by 2050. While initially seen primarily as a decarbonisation solution for heavy goods vehicles and industry, because of its versatility, it is now recognised that hydrogen can play a key role in the decarbonisation of large swathes of the economy, power generation, transport, industry and heating.  Hydrogen is also well suited to short-term and inter-seasonal storage.
Hydrogen can be blended in the national network with natural gas and biomethane or used in its purest form for zero carbon energy.  Gas Networks Ireland recently completed construction of its Network Innovation Centre in Citywest, Co. Dublin, where we are developing a detailed hydrogen technical strategy and working to ensure that the existing gas network is capable of safely transporting and storing both blended and 100% hydrogen into the future. Hydrogen in the gas network is not a new concept, as town gas (used in the gas network prior to introduction of natural gas from the 1970s) comprised up to 50% hydrogen.
National and EU Energy Policy
National and EU energy policy underlines the growing importance of renewable gas for Ireland's energy system.  Set out here are the primary policy initiatives, national and European, that are underpinning renewable gas development in Ireland.