Gas Networks Ireland Awards
'Sustainability is very important to for Gas Networks Ireland and we aim to deliver our services in a sustainable manner that contributes to the protection of the environment while supporting the social and economic development of the communities we operate in, as well as the wider economy.'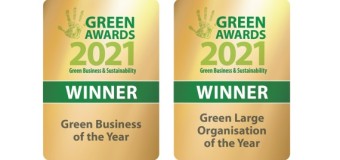 Green Business of the Year 2021
Green Business of the Year 2021
The national utility also retains the title of Green Large Organisation of the Year
After another hugely successful year for its sustainability programme, Gas Networks Ireland was named Green Business of the Year 2021, and for the second year running the national utility also won the Green Large Organisation of the Year at the Green Awards.
'These accolades and awards are an important validation of how we continually improve as a business, how we serve our customers, and the dedication within the organisation to our sustainability journey.'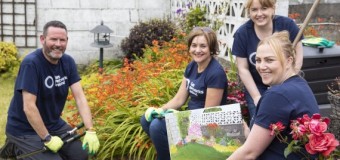 Outstanding Community Support Award 2021
Gas Network Ireland was announced as the winner of the Outstanding Community Support Award for exceptional customer service and support to communities at the 2021 CCA Excellence Awards. The awards are regarded among industry as the ultimate recognition for customer service excellence in Ireland and the UK.
'We are thrilled to have won the Outstanding Community Support Award in the 2021 CCA Excellence Awards. As a company, it is great to be recognised for the passion our staff have displayed throughout these challenging times. We look forward to continuing with our volunteering and donations this year and supporting communities and charities around Ireland.'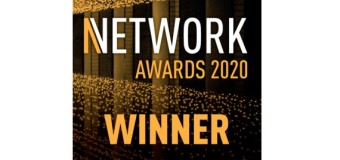 International Health and Safety award
Health and Safety awards 2020 and 2021
Gas Networks Ireland won the "Health and Safety Initiative of the Year" award for its HazCon app at the Networks Awards 2020, in recognition of exceptional commitment to all-round health and safety.
Gas Networks Ireland was also named as the winner in the 'Utilities' category at the Health & Safety Excellence Awards 2021. It came on the back of the gas utility achieving the major health and safety milestone of one million hours worked - the equivalent of 14 months - without a lost-time staff incident for the second time in two years.
'As guardians of Ireland's gas infrastructure, safety is at the heart of everything we do. Our HazCon app is easy to use and has helped us to foster an even stronger health and safety culture within the organisation. Because of how well it has been adopted by our teams, numerous hazards have been removed - preventing accidents from occurring.  The fact we didn't have a loss time incident  in over a million working hours  shows the effectiveness that fixing smaller issues, before they become a bigger problem has.'
2020 Esri Ireland Sharing & Collaboration Customer Success Award
2020 Esri Ireland Sharing & Collaboration Customer Success Award
Dial Before You Dig Online is an innovative phone and online service that makes it easier than ever for anyone involved in excavations to access information about the gas network and stay safe by checking the location of underground gas pipes on a site – an essential step before excavation works commence. The user-centric digital Geographic Information System (GIS) mapping system has been warmly welcomed by the construction industry with over 15,000 maps generated by more than 2,100 registered users since the service went live in October 2019.
'We are delighted with the amount of times the Dial Before You Dig service has been used. Winning this Esri Ireland award is an important validation for Gas Networks Ireland and a reflection of how we continually improve as a business and put safety at the heart of everything we do.'