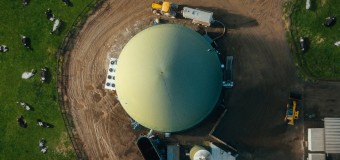 Gas Networks Ireland has published the Biomethane Energy Report, a comprehensive report detailing the key findings from a national Request for Information process targeting current and prospective biomethane producers. 
The responses have been used to assess the future infrastructure requirements for biomethane integration into Ireland's gas network and help facilitate the most efficient delivery of biomethane to our customers and the most economic connections to the gas network for producers. 
Our Biomethane Energy Report confirms that there is appetite amongst prospective biomethane producers in Ireland, with aggregate production totalling to 26% of current gas consumption, which could enter the gas network by 2030. RFI responses, both in number and volume terms, also serve to underline the robustness of the Government's 2030 biomethane ambition. In terms of production volumes, the response received of 14.8 TWh is more than two and a half times that of Ireland's stated 2030 biomethane ambition of 5.7 TWh.
At Gas Networks Ireland, our ambition is that the gas network will be net-zero carbon by 2050. We play an essential role in moving Ireland's energy. Now, by working to replace natural gas with renewable gases that complement intermittent renewable electricity, Gas Networks Ireland is supporting Ireland's journey to a cleaner energy future. This report outlines how we can transform our modern and flexible gas network to support the development of an indigenous biomethane industry and enhance security of energy supply.
As the company responsible for developing, operating, and maintaining the network, we are committed to working with all stakeholders and to maximising the contribution of the network for today and for the future.
Download the biomethane energy report here