Carbon Monoxide
Carbon Monoxide (CO) is a colourless, odourless and poisonous gas. It can be produced by any appliance that burns any fossil fuel such as oil, turf, coal, gas or wood. At high levels it can kill in as little as 3 minutes. At lower levels it can cause illness. Carbon monoxide can be a risk in business just as easily as in a home setting.
If there is a lack of air for combustion, the appliance is faulty, installed incorrectly, poorly maintained or used incorrectly, carbon monoxide can be produced.
Know the danger signs
Watch out for any of the warning signs that an appliances is not functioning properly:
Staining, sooting or discolouration around the appliance

Condensation on walls/windows

A strange smell when the appliance is on

Flu-like symptoms, such as drowsiness or headaches

A yellow or orange flame where normally blue for a gas appliance.
Recognising signs of carbon monoxide poisoning
Drowsiness

Unexplained headaches, chest pains or muscular weakness

Sickness, diarrhoea or stomach pains

Sudden dizziness when standing up

General lethargy
Other signs include:
Symptoms occurring when a particular appliance is on
Others in the property suffering similar symptoms
Symptoms improving when you are away from the property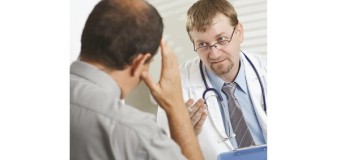 If you or someone else on the premises is experiencing some of the described symptoms and you suspect carbon monoxide poisoning then:
Visit a doctor immediately and ask them to check for carbon monoxide poisoning
Stop using all fuel burning appliances immediately and don't use them again until they have been inspected by a qualified service agent for the fuel type (for gas appliances this is Registered Gas Installer or competent person)
If you find someone ill or unconscious and suspect carbon monoxide poisoning, ventilate the area immediately by opening all doors and windows and call the emergency services.
Safety Advice
Ensure your appliances are installed and serviced annually by a Registered Gas Installer (or competent service agent for larger industrial/ commercial appliances), Registered Oil Technician or qualified service agent for your fuel type
Make sure room vents are not blocked and there is adequate ventilation

Keep flues and chimneys unblocked

Make sure all chimneys are regularly swept and kept clear

Use appliances only for the purpose for which they were designed, e.g. do not use a cooker to heat a room or use a barbecue indoors

If you suspect an appliance may be faulty, stop using it immediately and arrange for a safety inspection

Ensure adequate ventilation in bulk storage facilities for wood chips.
Carbon monoxide alarms
Use carbon monoxide alarms but remember these are no substitute for regular inspection and maintenance of appliances, vents, flues and chimneys.
If installing domestic-type alarms, check that the carbon monoxide alarm complies with European Standard EN 50291 and carries both the CE mark and a mark of independent certification. Ensure that the alarm has an 'end-of-life' indicator. Some Registered Gas Installers will supply and fit carbon monoxide alarms in addition to servicing your appliances. Carbon monoxide alarms are also available from most hardware and DIY stores. Always install alarms as per the manufacturers' instructions. Remember more than one alarm may be required to provide adequate protection.
Note: If installing alarms as part of a commercial alarm system, consult with your alarm provider.
/docs/business/safety-in-the-business/CO-GP-FactSheet-01Nov2010.pdf