Sustainability Report 2020
As one of Ireland's leading utilities, our sustainability strategy is underpinned by our role in delivering a safe, affordable and clean energy future for Ireland through the decarbonisation of our network and the reduction of emissions across all sectors of Irish society.
Read our report
What have we achieved?
Environment
In 2019 we focused on the areas of waste, biodiversity and climate change and have developed a number of initiatives regarding carbon emissions, energy use, waste generation and the efficient use of resources.
Our environmental achievements included:
27% carbon footprint reduction since 2010
Exceeded public sector energy reduction target of 33% - we are hitting 44%
99% recycling rate from our offices
Implementing our Biodiversity Enhancement Programme across our offices and sites.
Social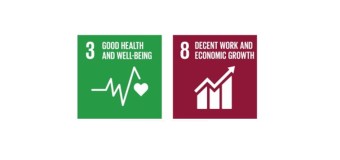 In 2019 we continued to support social inclusion in communities across Ireland.  We were the proud recipient of Chambers Ireland's InBusiness award for our Corporate Responsibility programme.
Our social achievements included:
Donated €141,000 to support education, employability and accessibility programmes across Ireland
Supported 40,000 hours of additional education for young people
Launched iBelong diversity and inclusion programme
Reached 1,000,000 man hours without an employee lost time injury
Economic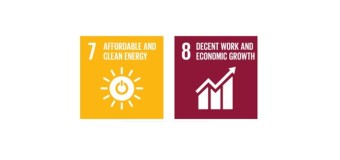 In 2019 we continued to enhance our service with a view to supporting sustainability. We invested €110 million in the gas and telecoms network infrastructure to drive sustainable growth and new connections.
Our economic achievements included:
Paid a €139 million dividend to the exchequer
Injected renewable gas onto the network for the first time at Ireland's only purpose-built injection facility in Cush, Co. Kildare
€2 million approved for research and development projects through the gas innovation fund.