Ireland's Gas Network - Delivering for Ireland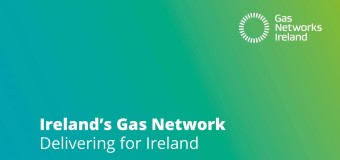 Gas Networks Ireland (GNI) has published the second edition of Ireland's Gas Network – Delivering for Ireland. A comprehensive and accessible report, it relays key facts and figures relating to Ireland's gas network, reflecting on the key milestones achieved during 2020.

Delivering natural gas safely and securely to Irish homes and businesses for over 40 years, the gas network, a €2.7bn asset, generated 51% of Ireland's electricity and delivered 31% or Ireland's primary energy needs during 2020.  Today, it serves over 706,000+ customers in 22 counties around Ireland.

As Ireland's energy system continues to evolve, and energy demand grows, the role of the gas network has never been more relevant. Its resilience and reliability ensures it will play a key role in this transition to a cleaner energy future for Ireland.

At Gas Networks Ireland, our ambition is that the gas network will be net zero by 2050. As the company responsible for operating and maintaining the network, we are committed to working with all stakeholders and to maximising the contribution of the network for today and for the future.
Read our 2021 report – 'Ireland's Gas Network – Delivering for Ireland'