Overall gas demand fell by 21% while wind energy's contribution to electricity generation jumped 84% in August compared to last year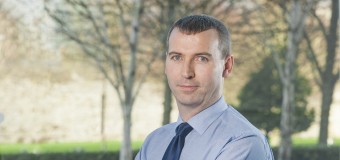 In a mild and changeable August, gas demand dropped by 2% on July and fell by 21% when compared to August last year.
Seasonal variations saw demand for gas from the construction industry dropping 26% on July. There were also month-on-month decreases in the education1 (-26%) and medical devices (-11%) sectors.
Year-on-year, gas demand fell in the education (-40%), and hotel (-11%) sectors.
For the eighth consecutive month, demand for CNG (Compressed Natural Gas) saw a year-on-year increase, growing by 21% in July year-on-year. Made by compressing natural gas down to less than 1% of its volume, CNG is a more environmentally friendly fuel than petrol or diesel and provides the Irish haulage industry with a cleaner alternative fuel option.
In contrast to the warmer August we enjoyed last year, August 2023 was a cooler and windier month. There was however a silver lining to the clouds that blew in as more wind meant that there was more wind energy available to generate electricity – with the contribution from wind generation jumping 84% from 19% in August last year, to 35% this year.
Wind peaked at 78% but given the variable nature of weather dependent renewable energy sources, there were also times during the month when the wind supply dropped almost completely and contributed less than 1% of electricity generation.
Gas remained the largest contributor to electricity generation - as it has been for every month in 2023 so far - providing 46% during August. At times during the month, gas powered almost 90% of the country's electricity, peaking at 88% and never dropping below 13%. Coal contributed 3% to Ireland's electricity generation in August, peaking at 13%.
Gas Network Ireland's Acting Director of Strategy and Regulation, Brian Mullins said:  
"Gas is the ideal partner to complement weather dependent renewable energy sources such as wind. With more wind available in August this year, 35% of electricity was generated by wind energy, while gas was needed 46% of the time.
Gas and wind generation collectively continue to dominate Ireland's electricity supplies. Being able to harness wind energy when it is available, and back it up with the flexibility and reliability of gas when it's not, provides a secure and complete energy system for the people of Ireland."
Over an unseasonably wet August Bank Holiday weekend2, gas and wind generated 47% and 30% of Ireland's electricity supply respectively. Over the two days when Storm Betty hit our shores, the additional wind the storm brought meant that wind energy contributed 67% to electricity generation, while gas was only needed 22% of the time. As the school term resumed at the end of August3, gas produced 61% of Ireland's electricity, while wind produced 20%.
Mr Mullins added:
"Gas and the gas network are the backbone of Ireland's energy mix – particularly given the intermittent nature of wind – but increasingly we believe that the gas network will transport more renewable energy like biomethane today, and hydrogen in the future. 
Last week, we launched our Biomethane Energy Report 4 at the Irish Renewable Gas Conference in Dublin. Our engagement with prospective biomethane producers has identified significant production potential which if fully delivered would replace more than a quarter of natural gas on the network, create significant new agri- income streams and reduce Ireland's total emissions by almost 4 million tonnes per year - 6.5% of Ireland's total emissions6."
1 Education' refers to large educational campuses 
2August 4th – 7th
3August 29th -31st
4 Biomethane Energy Report
56.5% of Ireland's total 60.76 million tonnes of CO2 equivalent (Mt CO2eq) emissions in 2022 (EPA, June 2023)