Case Study - Combined Heat and Power in the Dairy Sector
Lakeland Dairies Group
Background Information
Bailieborough became part of the Lakeland Dairies Group in 2002 and since then this major processing facility has become the main production centre for the Society's Food Ingredients Division.

The plant now processes over one billion litres of milk per annum into 170 different products for export to 70 countries worldwide.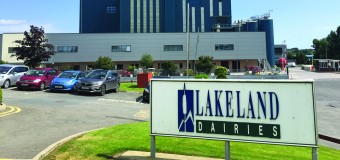 CHP Project
In 2009 the first gas-fired CHP turbine was installed and commissioned. This turbine produced up to 5MWe of electrical power and 8.5MW of thermal energy.
7 years on - Lakeland install their second CHP Turbine
Following the successful installation and operation of the first CHP, when Lakeland were planning an expansion in 2015, the decision was made to install a second CHP turbine. An identical 5MWe unit was commissioned in January 2016 and together the 2 CHP turbines deliver the site's total electrical demand of 50GWh and total steam load of 200 GWh per annum.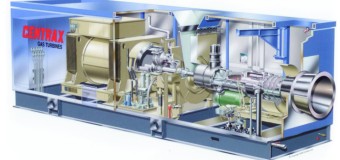 CHP System Integration
Installation
The plant consists of two identical 5MWe Centrax KB7 natural gas turbines and two natural gas fired 28 tonne per hour supplementary fired waste heat boilers. Centrax, specialist packagers of Rolls Royce gas turbines, supplied both CHP turbines while the supplementary fired waste heat boilers were supplied by Wulff. The installation operates 24 hours a day, 7 days a week all year round. The equipment is housed in a purpose built building adjacent to the existing boiler house, the pre-existing boilers were converted from heavy fuel oil to natural gas in 1991 and give the plant backup capacity of 40 tonnes of steam per hour.
Description of Plant Energy Facilities
The control and automation software is completely automated and this means the plant can be operated remotely, requiring minimal checks. The site specific SCADA system monitors an extensive range of plant parameters with SMS text alerts for alarm notification which facilitates remote monitoring and control. The boiler house control is incorporated into the CHP Main PLC, allowing all boilers to operate as a single integrated system.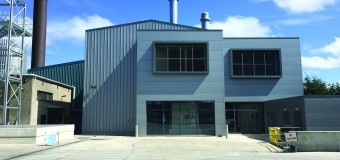 Integration
A high pressure natural gas connection was brought on site in 2009, with sufficient capacity to supply an additional CHP. As part of the overall site expansion, the medium pressure gas connection on site was upgraded to facilitate the additional demand.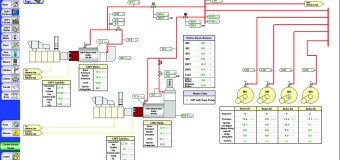 What is CHP?
CHP, also known as "Co-Generation", is the simultaneous production of electricity and heat usually in the form of hot water or steam from a primary fuel such as natural gas. Electricity is generated on site by using natural gas to drive an alternator connected to the turbine. The heat from the exhaust gases generated by the turbine is harvested to provide steam for the plant processes.
Why CHP?
Due to potential inefficiencies in electricity generation and the resulting cost of electricity from energy suppliers, significant savings can be made by generating electricity on site to meet the electrical demand.
The financial benefits of onsite electricity generation (using natural gas to power the electricity generator) are evident by comparing daytime electricity prices in Ireland of circa 10.67 cent/kWh with market natural gas prices of circa 3.25 cent/ kWh (SEAI figures, July 2016 incl. VAT and relevant taxes). In addition, the efficiencies of the CHP system result in reduced energy usage and lower CO2 emissions.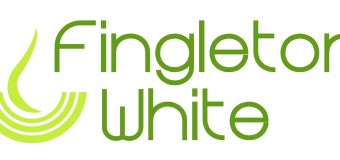 CHP Developer - Fingleton White
Fingleton White is the leading provider of CHP solutions to the largest industrial users in Ireland. We use proven technologies providing substantial financial and CO2 savings to our customers through Design, Build, Own Operate contracts or Turnkey contracts.
Lakeland Dairies Case Study - PDF